Fight the Future
Hosted by: Dan Saunders and Paul Saunders
First Published: March 30, 2015
Rating: For teens, with light swearing; one episode has a trigger warning
Update Schedule: Fortnightly
Current Status: Final episode airs March 29, 2016 [Updated with new details]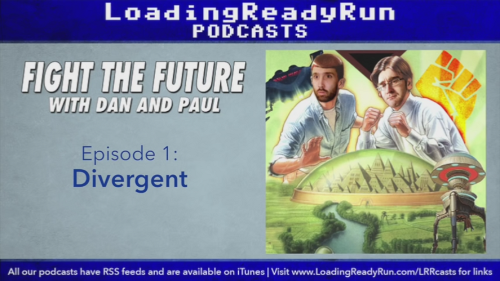 Not long after I published my list of what kinds of works should receive the Geeking Out About… seal of approval for celebrating inclusivity and diversity, I read a notice on the message board for this podcast that it was going to be going to be ending this year. This prompted me to fire off an email to Paul Saunders asking him if I could include the podcast as one of my platform planks because even though I was an infrequent listener (due to my not having read or seen all of the works they were reviewing), I really enjoyed the premise of the podcast and what it was attempting to achieve. His response was to be flattered but wonder if they were even eligible, something about which I was quick to reassure them. And yet, I am totally not surprised to know that was the first reaction from him, seeing as he is a member of my favorite Internet sketch comedy troupe Loading Ready Run.
Continue reading "Road to the Hugo Awards: Fight the Future for Best Fancast" →