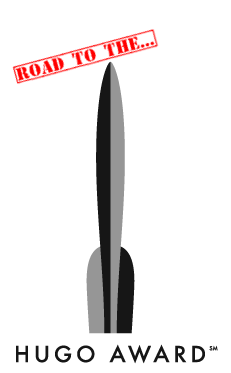 Finding the time to listen to hour-long episodes of podcasts which are eligible for the 2016 Hugo Awards wasn't easy for me, but that's what today's article is about. The eligibility requirements state that the podcast must be a "non-professional" production—that is, no other company paid the podcaster(s) to make it—and at least one episode has to have been produced during the calendar year in question.
As such, then, I decided to pick one episode from a currently eligible podcast whose description interested me the most and I'll be basing my recommendations on just the one episode. Unlike the "three episode rule" which I'm borrowing from former GOA contributor Kara Dennison, I think that I'd be able to tell what's going to be on my nomination and/or platform lists before March 31 from just one episode.
Once again, in no particular order, here are my impressions of podcasts which are currently eligible for the 2016 Hugo Award for Best Fancast: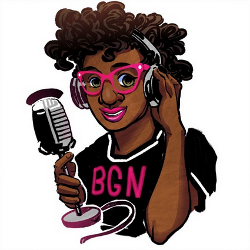 Black Girl Nerds
Episode 43: Brotriarchy, The State of Sci-Fi, and NekoCon 2015
Hosted by Jamie Broadnax
Date Published: November 11, 2015
First Impression: This episode was a mixed bag for me, mostly because of the expectations which were raised due to a titling error. For an episode whose title claimed that it would talk about the state of the sci-fi genre, there was only a somewhat cursory examination of it. The episode began with a lively discussion between Black Girl Nerd website creator and podcast host Broadnax and contributor Lauren Warren, whose think piece for the website about how to fix Project Greenlight after Matt Damon's "white mansplaining" gaffe to African-American producer Effie Brown caused a bit of a sensation. I appreciate how Broadnax and Warren talked about how the piece was written and that it went beyond hollering what was wrong about the gaffe but moved past and talked about how to fix the problem, something with which I'm very familiar. I loved the lengthy interplay between these two colleagues whose discussion ranged far and wide across the pop culture and media landscape, which was why I was surprised with Broadnax's more laid-back approach to her interview with "Out of Time" webseries creator Steve Kasan. I appreciate that she allowed him the space to talk about how he felt about diversity in genre media, but to go from such a light-hearted and engaging conversation between equals to a more stilted and less conversational interview was jarring to me. It also doesn't help that it doesn't sound like Broadnax even watched an episode of the series at all. Why didn't she ask more about the thought behind the diversity of the characters? Or how Kasan and co-creator Rodney V. Smith's take on time-travel in sci-fi works and how it's different than other people's take? Those are the kinds of questions I would have asked myself as an occasional podcaster, and I'm disappointed that they weren't asked. The final segment on NekoCon was another bit of a letdown for me because while her conversations with attendees were interesting for getting a perspective on diversity at anime conventions from the average fan, she never had her interviewee's give their names or handles. And that's a big no-no from a journalism perspective because as Sir Terry Pratchett commented in The Truth, getting the names of the people you interview helps you "sell" your work more.
Is this a Hugo Award-worthy work?: No, but I'm sure this would win several other awards in general geekery and lifestyle podcasts categories.
---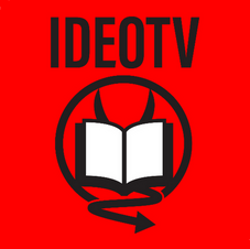 I Don't Even Own a Television
Episode 44: Callahan's Crosstime Saloon
Hosted by J.W. Friedman and Chris Collision
Date Published: December 9, 2015
First Impression: Instantly my back was up despite the excellently-produced original theme song because as the description states and as they say in the intro, this podcast is dedicated to talking about bad books. And even though I've read other Spider Robinson books and I don't recall if I've read this specific one, I don't think that Robinson is the kind of person you'd call a "bad" author. This meant that I was instantly inclined to think that this podcast was not for someone like me. And yet, I was completely surprised how fair they were with the material. Friedman and Collision gleefully point out the problems with tone and the problems with misogynistic and/or sexist attitudes towards women; listening to them talk about it in a completely fair and open way made me think about how I might be perceiving the book and its author through rose and nostalgia-tinted glasses. Another thing that I appreciated about this podcast was how both Friedman and Collision were unafraid to state that they thought a part of the book was bad, but then they thought a bit longer about it and changed their mind. The last 15 minutes of the podcast is dedicated to answering listener email, which shows that this show has definitely reached a critical-growth stage to where they actually have long-time listeners and fans. After finishing up this episode, my instant reaction was to wonder if they would ever read Lady Slings the Booze, just so I could see what they think of the characters in that Spider Robinson book.
Is this a Hugo Award-worthy work?: Yes, despite the fact that they denigrated the pun wars in the book.
---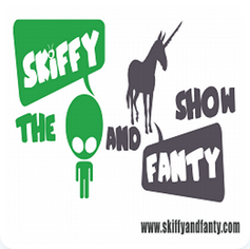 The Skiffy and Fanty Show
Episode 250: Emily Jiang, John Chu, and E. Lily Yu at ICFA
Hosted by Shaun Duke and Julia Rios
Date Published: February 4, 2015
First Impression: Unlike the co-hosts in this episode, I'll put my disclaimer before the review: One of the contributors to this podcast is Mike R. Underwood, and he and I were on "The Smurfette Principle in Marketing" panel at CONvergence 2015; since then, we've followed and ReTweeted each other a lot. I deliberately chose to listen to this particular episode because I know that my reading shelf is very sparse when it comes to works by Asian and Asian-American authors. One of the things I immediately liked about this episode was how much it was like a casual, free-flowing conversation. Each of the guests were engaged on their own, but also allowed to chime in and comment on what the other guests were saying. Also, like the best in talk radio, there were several times where I wanted to join in the conversation as well; I credit this to co-hosts Duke and Rios' skills as interviewers who except for two awkward bits (one with Yu and one with Chu) were able to manage this five-way conversation with ease. Based solely on her appearance in this episode, I got the impression that Yu's author persona is gruff and prickly; both Duke and Rios were able to work with it and get her to open up when they asked her what her reaction was to getting the call that she was nominated for a short story Nebula in 2012. From a hindsight perspective, it was also very fun to hear Chu talk about his experiences as a beta-translator for Ken Liu, whose translation work for The Three Body Problem helped that book win a Hugo in 2015.
Is this a Hugo Award-worthy work?: Yes, despite the low fidelity of their recording. But if more people subscribe to their Patreon, I'm sure they could fix that.