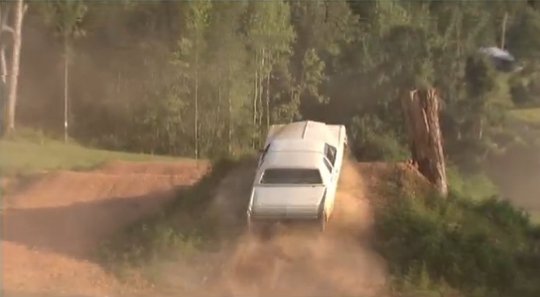 Thanks to a recent bout of insomnia, I finally finished leveling out and editing the second of the two audio podcasts that Kara Dennison and I recorded while we reviewed the first three episodes of "Top Gear USA."
The reason why I had to do a lot of editing work on this one is that while the audio tracks for Kara and myself were just fine, the one for our our special guest amateur autocross racer Rob Lantz was considerably quieter, and so I had to splice out and amplify almost every part where he was speaking.
Originally recorded live on December 5, 2010, I hope you enjoy this blast from the "Geekly Speaking About…" past:
Luckily, "Top Gear USA" has been renewed for a second season, so there's a chance we could do another podcast like this again to see how it has improved over the first episodes of its inaugural season. If you'd like to download the audio, you can do so by going to our page at TalkShoe. And despite all the audio problems, it really was fun doing this, and I hope to be able to do more live podcasts soon.