Fight the Future
Hosted by: Dan Saunders and Paul Saunders
First Published: March 30, 2015
Rating: For teens, with light swearing; one episode has a trigger warning
Update Schedule: Fortnightly
Current Status: Final episode airs March 29, 2016 [Updated with new details]
Not long after I published my list of what kinds of works should receive the Geeking Out About… seal of approval for celebrating inclusivity and diversity, I read a notice on the message board for this podcast that it was going to be going to be ending this year. This prompted me to fire off an email to Paul Saunders asking him if I could include the podcast as one of my platform planks because even though I was an infrequent listener (due to my not having read or seen all of the works they were reviewing), I really enjoyed the premise of the podcast and what it was attempting to achieve. His response was to be flattered but wonder if they were even eligible, something about which I was quick to reassure them. And yet, I am totally not surprised to know that was the first reaction from him, seeing as he is a member of my favorite Internet sketch comedy troupe Loading Ready Run.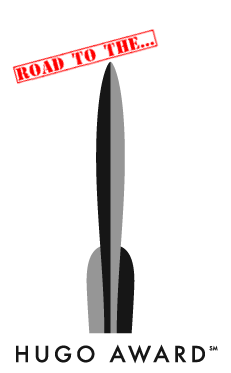 Continuing to go through the Best Fancast Hugo Award eligibility list on this Google Spreadsheet, there's something I noticed which I thought was interesting: For a category called "Best Fancast," there are an awful lot of "professionals" on it.
This is not to say that someone who gets paid to write and/or edit and/or create science fiction and/or fantasy works by another company can't be a fan and talk about the industry, the genre, and/or the people who are involved in it. It does set up a potentially unrealistic expectation about the quality of said works, and/or that the hosts have access to better equipment and a higher caliber of guests or material.
As a result, there's a chance that as I review these "Best Fancasts" further, I may be a bit more critical of certain shows than others; I certainly hope that's not the case. So here's round two of my reviews of Hugo Award-eligible works for "Best Fancast":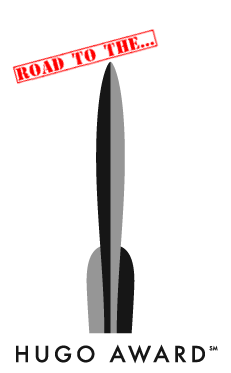 Finding the time to listen to hour-long episodes of podcasts which are eligible for the 2016 Hugo Awards wasn't easy for me, but that's what today's article is about. The eligibility requirements state that the podcast must be a "non-professional" production—that is, no other company paid the podcaster(s) to make it—and at least one episode has to have been produced during the calendar year in question.
As such, then, I decided to pick one episode from a currently eligible podcast whose description interested me the most and I'll be basing my recommendations on just the one episode. Unlike the "three episode rule" which I'm borrowing from former GOA contributor Kara Dennison, I think that I'd be able to tell what's going to be on my nomination and/or platform lists before March 31 from just one episode.
Once again, in no particular order, here are my impressions of podcasts which are currently eligible for the 2016 Hugo Award for Best Fancast:
As I've mentioned before, I became a sci-fi fan when I was in college. However, even though I was interested in writing sci-fi (and the one short story I've had published had been written during this time) I didn't really get into the world of being a sci-fi writer until I learned who author John Scalzi was, thanks to Wil Wheaton. His writing about what it's like to be a sci-fi author drew me into wanting to learn more about the fandom and the genre, to the point of where I now actively follow several prominent authors on Twitter and know the names of several more.
(I also "stuck my oar in" like almost everyone else did during the whole SFWA Bulletin #200 thing and was issued a DMCA takedown request as a result, but that's almost ancient history now.)
When word first broke on how a vocal and reactionary segment of the sci-fi/fantasy fandom managed to rally its supporters over the years into jamming works they liked into the nominations list for the Hugo Awards, culminating in a near-total overrun in 2015, I was amused at how it began, appalled and how it progressed, and ultimately impressed at what they managed to pull off.
Which makes me think that if a group of terrible people can push forwards works they think epitomize the best in science fiction and fantasy, why can't someone like me who is not completely terrible do the same thing?
Here then are the planks of the first-ever "Geeking Out About…" platform for the 2016 Hugo Awards season: Read the rest of this post »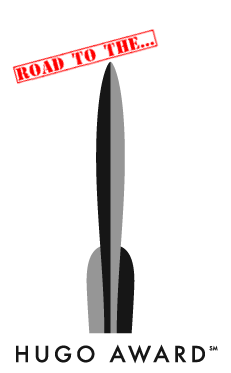 Following up on my last post wherein I said that I'd be reading (or listening to) as many 2016 Hugo Award-eligible works as possible before the nomination deadline, the first thing I did was to set a bookmark for this Google spreadsheet because it seems to be a pretty good place to start when it comes to finding works that were published in 2015 and are eligible to be nominated.
What I like about this spreadsheet is that it's not curated: If someone read (or listened to, or saw) a piece that was eligible and they think it is a good or great piece, it goes into the spreadsheet. This allows for the most widest possible range of works to be listed and it's done in a very egalitarian way. There also aren't any synopses available which means that when you click on a link to a short story, you're diving right into the work blind without any preconceptions as to what the work is about.
As I started to go through the short stories on the spreadsheet, I soon realized that there's a vast difference between a piece of work that I like and a piece of work that I think should be nominated for a Hugo Award. It will be pretty easy to tell which stories fall into which categories.
So without further ado and in no particular order, I present to you the first in several reviews of Hugo Award-eligible science fiction short stories: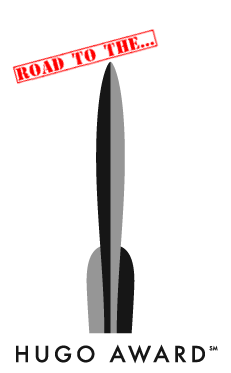 As with almost everything genre-related in my life, the reason I became interested this year in reading as many Hugo Award-eligible works as I can before March 28 this year is all thanks to my former college professor Dr. Atara Stein (may you rest in peace).
As a young undergrad at Cal State Fullerton, I had taken her Science Fiction literature class because I'd become interested in learning how other people have written science fiction in the hopes that I would be able to write my own. One of the first things she told us on the first day was that because even the science fiction genre encompassed a wide breadth of topics and themes, we would be focusing on what to her embodied what science fiction was as its very heart: What does it mean to be an intelligent "human"?
Through the clarifying lens of the "artificial intelligence" theme, a partial list of everything I read that school year is as follows: Neuromancer, Frankenstein, "I Have No Mouth and I Must Scream," Do Androids Dream of Electric Sheep?, The Moon is a Harsh Mistress, and He, She and It. We also watched the director's cut versions of Blade Runner and Terminator 2 as well as the Star Trek: The Next Generation episode "The Measure of a Man" (because she was also a secret Trek fanfic writer on the side).
It's because of her college course that my philosophy about what makes "good" science fiction has to flow from satisfying at least two of these three criteria:
Does the work examine what it means to be "human" in some extensive way?
Is a very important part of how the plot and/or setting works tied to the use of technology created by sentient beings?
It is very improbable that the events in the setting of the book will happen during my lifetime?
This is a rubric which I've been following both consciously and sub-consciously my entire life, and it's the rubric by which I plan to read and critique as many science fiction comics, short stories, novellas, and novels as are eligible for the 2016 Hugo Awards as I can before the nomination deadline of March 31.
Because this year, I have a Supporting Membership to the 74th WorldCon, and I'm not afraid to use it.
As a newbie geek, a major event you learn about is the genre convention. When I started out, I thought it pretty amazing there was a gathering where you could leave your home and go to geek out with your friends or make new ones while enjoying the thing you loved.
The more I went to conventions as a journalist—first for Sequential Tart and then Anime Insider—the more I became interested in how they were run. It wasn't long before I was volunteering first in the publications department, then later becoming a senior staffer in the guest relations departments of some East Coast anime conventions.
I've since returned to my roots as an attendee, but after being a panelist for six panels(!) at the recent CONvergence in Minneapolis, MN, I started to wonder: What's it really like to be on the planning committee of a genre convention? What changes have taken place while I was "away?"
I asked Intervention Convention's founder Onezumi Hartstein and its social media manager (and former Geeking Out About contributor) Kara Dennison to chat with me over Skype about what it takes to run a pan-fandom convention in the 21st century.
Read the rest of this post »
At this most recent CONvergence Con (a sci-fi/fantasy-based convention in Minneapolis, Minn.), I was one of the panelists on two different panels that sought to speak about where and how women can exist in formerly male-dominated genres and spaces.
In The Smurfette Principle in Marketing panel, we tackled the idea that there isn't often a lot of merchandise available for girls and women because there is often only one woman or girl in a group of men or boys in any given genre show, book, or movie. In the Genre Feminism panel, we spoke about why it was important to increase the visibility of women or girls in a genre show, book, or movie (along with other visible minorities as well) and how people as creators and consumers can promote these ideas.
Specifically to creators, I talked about Geena Davis (whose name I couldn't remember at the time; apologies, Ms. Davis!) and how back in December 2013, she wrote a guest column for The Hollywood Reporter about how easy it can be for screenwriters to increase the number of roles in film and on TV for women and girls:
Step 1: Go through the projects you're already working on and change a bunch of the characters' first names to women's names. With one stroke you've created some colorful unstereotypical female characters that might turn out to be even more interesting now that they've had a gender switch. What if the plumber or pilot or construction foreman is a woman? What if the taxi driver or the scheming politician is a woman? What if both police officers that arrive on the scene are women — and it's not a big deal?

Step 2: When describing a crowd scene, write in the script, "A crowd gathers, which is half female." That may seem weird, but I promise you, somehow or other on the set that day the crowd will turn out to be 17 percent female otherwise. Maybe first ADs think women don't gather, I don't know.
It's not often that I get to see the fruits of efforts like these so soon after I talk about them, and from a formerly problematic source as well. Read the rest of this post »
The way I like to operate is to always be professional, period. It's not that I'm trying to act professional, it's that I really do believe that you don't show up late to things. That's just rude and it ruins everybody else's operation. There are set [production assistants] PAs who've been there for hours before you even get there at four o'clock in the morning. Don't complain and don't be late. That's just respect. Each and every person is such an integral part of what you're doing. … Nobody's job is less important than anyone else's because you take one piece out of that puzzle and the whole thing collapses. For me, it's about always being kind and loving. It's much nicer to be happy and have a loving set than it is to have some dick running it. And I've been there too and it's very uncomfortable.
—Christina Applegate, on her first major movie role in Don't Tell Mom the Babysitter's Dead, via Buzzfeed
Just before reading this article, I was listening to the most recent episode of the Magnum Rewatch podcast from the folks at Loading Ready Run because it's interesting to me to hear folks who are younger than I am talk about things I remember experiencing first-hand while I was growing up in the 1980s. The movie Don't Tell Mom the Babysitter's Dead is one of those thing I also remember watching, probably in the theaters because we had a great second-run theater near our home and my parents enjoy light-hearted movies.
In reading this article, I realized that this attitude that Applegate has towards work is one of the reasons why she's been in show business for as long as she has. Like several other ingenues of the age, she could have flamed out or fallen on hard times, but as Jarett Wieselman writes about her work after this movie came out, Applegate "was nominated for a Tony award, three Golden Globes, and four Emmys (one of which she won in 2003 for Outstanding Guest Actress in a Comedy on Friends)."
Kinda makes me wonder what she'll be working on now and how soon I can get to see it.
As a geek of the new age, most people know that the first law of writer/actor Wil Wheaton is "Don't be a dick." However, if you've ever wondered what Wheaton does when someone he personally knows and likes violates that law, you need to start reading his Tumblr ask responses.