It's been said that being at a Magic the Gathering Grand Prix is very much like attending an anime or comic book convention, and I find that Day Two of this event is not different. After having sold some of my extra cards for $15 and signing up for another "small" draft, walking around the play area, I saw many of the same faces I'd seen yesterday. There's a comforting familiarity in seeing people you recognize at such a big event like this, even if it's only someone you saw in passing or someone you saw while sitting on the #GPMinn Twitter hashtag.
The players are gathering at their tables. The Super Sunday registration has closed. The pager which will call me to a draft table is waiting for a signal.
Welcome to Day Two of GP Minneapolis.
11:15 am: I drafted a red-black Zombie Vampires deck, but only the Vampires really wanted to come out to play. I ran only 14 creatures because I really wanted to keep things tight (and that's all I could find in the draft), but instead of filling the rest with spells, I probably should have just put more land in because I don't think I ever got beyond 5 mana once. I even had to mulligan down to 4 in G1 and though the second game felt a little better and a more even match, I ended up losing that one, too. At least I was able to hate-draft a Westphale Abbey.
12:06 pm: Round 12 resulted in a loss for Meghan Wolff (8-3-1) from Magic the Amateuring, and I was able to get a little bit of time before her next round for a brief interview; hopefully, I'll be able to edit it soon and get it up on the website. Our conversation focused a lot on her role as a recently elevated ambassador to the game after their invitation to the 2015 Community Cup where she gave a fantastic speech defending their Avarice Amulet Ironroot Chef brew which charmed not only the live Twitch audience, but the flavor judges as well. Her main takeaways for anyone who also wants to contribute to the community is to find an angle or niche which you feel is underrepresented and to find a co-host (or more) with whom you have a lot of chemistry but also who will help creating content be less of a chore for you. Another thing she mentioned is that being a competitor on Day 2 is manifesting a little bit of Impostor Syndrome; however, judging from the reaction of a mother and her two girls who had also come up to say hello before the next round, Wolff is definitely the real deal.
1:39 pm: South Dakota player Brooke Schieffer had just turned around to see that time for Round 13 was drawing to a close, so she did the only thing that she could do at that point: she played her Great Aurora. This move effectively reset the game and put herself onto a huge mana advantage with 21 cards to draw to her opponent's 17. In the interview I had with her (which will hopefully go up later), Schieffer said that she had always wanted to build a deck around the card, and after Tireless Tracker and some other cards came out in later sets, she realized she could find a way to make a RG Ramping Humans deck work. She runs Chandra, Nissa, and the new Arlinn Kord in her deck and during the round, I saw all three come out to play. A casual player since Shadowmoor, Schieffer only started getting serious with Standard decks, but stressed that she is not a fan of net-decking–and with her now 9-3-1 record, that strategy seems to be working pretty well for her today.
2:34 pm: Ben Wood, whom I met yesterday, is 4-1 for today, 11-3 overall and playing a 4-color Rites deck. Though he doesn't play the card a lot, he managed to bring out Ulamog to exile a bunch of his opponents' cards.
---
After picking up a "Good Luck, High Five!" bracelet from Wolff and Maria Bartholdi (who was sadly defeated by her co-host during Round 14), I realized that my Day Two was slowly coming to an end because I have to leave in a bit to drive a friend back to the airport. As I sit in the middle of a hall where the number of attendees playing in the Main Event is decreasing, I can't help but think of the amazing people I've met today and yesterday. No doubt, there are also a few non-great people here whose saltiness I've either overheard or read on Twitter. But for the most part, everyone at this Gran Prix has been nice, friendly, sporting, and welcoming.
I know I'm a casual player, and until something in my financial situation changes, I'm likely to stay a casual player. But I'm glad to know that should I ever decide to get more serious as a player, there's a great community waiting for me.
Shortly after sitting down outside the convention center to set up this blog entry, I turned around to see a friend whom I had first met at my very first Friday Night Magic event way back during the end of the Return to Ravnica block. He gave me a huge hug, and then proceeded to tell me about the bad beatdown he'd been given last night by Reid Duke.
To the left of me, a former Austrailian was sleeving up a Commander deck which he'd just bought. Like me, this was also his first Gran Prix (GP). After a wide-ranging conversation which included talking about dangerous creatures from Australia and the voting procedures of the Democratic Farm Labor party, the three of us aren't in the event decided to sign up for a draft, and my friend headed off to play his Round 3 (he's 2-0 right now).
Welcome to Magic the Gathering. Read the rest of this post »
Night Vale Presents: "Welcome to Night Vale – Ghost Stories"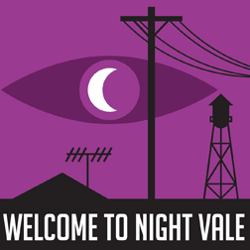 Performance Date: April 16, 2016
Location: State Theater in Minneapolis, MN
Created By: Joseph Fink and Jeffrey Cranor
Starring: Cecil Baldwin and Meg Bashwinner
Music: Disparition
Guest Starring: Symphony Sanders and Molly Quinn
Musical Guest Starring: Danny Schmidt and Carrie Elkin
Coming as late as I did to the "Welcome to Night Vale" party train, a solid year or so of binge-listening has made me a fervent fan. Described by many as "The Prairie Home Companion" crossed with "The Twilight Zone," the twice-monthly podcast added a live show element a year after its debut. I had never had the chance to see one of the live shows before, but even without that extra preparation I was super-excited to see the show last night at the State Theater in Minneapolis, Minn.
This doesn't mean that someone who has never heard any episode of "Welcome to Night Vale" before won't enjoy the live show. Writers Joseph Fink and Jeffrey Cranor's script for the "Ghost Stories" tour is light on the in-jokes while still being true to the characters who appear. But first, let's talk about "the weather." Read the rest of this post »
After a bit of a real life invasion and the fourth episode of "Jessica Jones" as an appetizer, I'm ready to settle in for my next episode of "Daredevil," and judging from the preview image of Punisher chatting with a bound Daredevil alone, I hope I'm in for a real treat.
As a further bit of an appetizer, the thought that Marvel Studios is co-opting the "superhero team-up" name which is normally reserved for times when Batman meets Superman (and some of these are also available on Netflix) fills me with a bit of glee. I can only hope that this is as well scripted as the DCU animated adventures were.
Interesting insight as to what Daredevil dreams about and his super-hearing is on the fritz, where someone pouring water out of a thermos is likened to nuns wringing out a towel.
Also, yay for Claire! Dare I hope for a Claire/Foggy team-up?
Also, yay for Matt using his brain and not his fists!
What's this new thing that Claire helped with? I'm assuming it's something in a Jessica Jones episode, but I'm afraid to spoil myself and check. <checks anyway> Okay, nine episodes until I get to see her in JJ. I can wait.
You'd think I'd have more to say about Daredevil and Frank's conversation, but I'm feeling very underwhelmed by it.
Daaaaang. That nameless poor D.A. is good. But nameless. Blake Tower (and your actor, Stephen Rider) you deserve better than that. (And I think I inadvertently spoiled myself on your story arc, too.)
I kinda want a Foggy spin-off now where he gets to be all awesome and lay the verbal smackdowns. But I think that this spin-off would only be for people like me who enjoy it when lawyers kick verbal ass.
Also, Karen? One moment of horror, and then she gets to work? Yeah, all the non-powered folks are really hitting my competency porn buttons.
Okay, so this hallway/stairwell fight is hitting my competency porn buttons, too.
Big talking heads scenes aside, I really don't think that a lot changed for Matt in this episode. It doesn't feel like he's any closer to clarifying his stances as a hero and/or how that's going to define his life and his friendships. Also, whatever inheritance he got from his father isn't going to last forever, so he does need to get back to being an attorney and rustle up some real paying clients.
Sometimes I feel like there are two shows in this one, the superhero beat-em up that one half of my brain likes and the really intelligent law procedural that I enjoy as well. Let's hope that my entire brain will be happy once I'm done watching this series.
I know I skipped a day yesterday, but after the long day at the office, the last thing I wanted to do was to turn on a computer so that I could blog about a Netflix show. Perhaps this could be the only downside to not binge-watching a series, but hey! some of us nerds and geeks have day jobs now… Read the rest of this post »
As every Marvel Cinematic Universe fan knows, the second season of Daredevil hit Netflix on Friday, driving many superhero fans indoors over the weekend. I really enjoyed watching the first season at a clip of one episode a day, so rather than binge-watching like many of my friends have decided to do, I'm going to go through these episodes one at a time and let you know my thoughts. And yes, there will definitely be spoilers, but there will also be some caveats as well.
Given that I still haven't seen "Marvel's Jessica Jones," Season 3 of "Marvel's Agents of S.H.I.E.L.D" or either season of "Marvel's Agent Carter," I'd appreciate it if any responses to rhetorical questions I have that can be answered by those shows be limited to a simple, "That's answered elsewhere." I am caught up on all the Marvel movies, but I haven't read any of the corresponding comic books; same deal applies.
Enough with the blather, on with the show! Read the rest of this post »
Fight the Future
Hosted by: Dan Saunders and Paul Saunders
First Published: March 30, 2015
Rating: For teens, with light swearing; one episode has a trigger warning
Update Schedule: Fortnightly
Current Status: Final episode airs March 29, 2016 [Updated with new details]
Not long after I published my list of what kinds of works should receive the Geeking Out About… seal of approval for celebrating inclusivity and diversity, I read a notice on the message board for this podcast that it was going to be going to be ending this year. This prompted me to fire off an email to Paul Saunders asking him if I could include the podcast as one of my platform planks because even though I was an infrequent listener (due to my not having read or seen all of the works they were reviewing), I really enjoyed the premise of the podcast and what it was attempting to achieve. His response was to be flattered but wonder if they were even eligible, something about which I was quick to reassure them. And yet, I am totally not surprised to know that was the first reaction from him, seeing as he is a member of my favorite Internet sketch comedy troupe Loading Ready Run.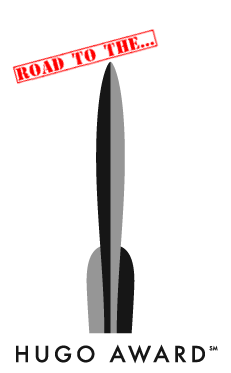 Continuing to go through the Best Fancast Hugo Award eligibility list on this Google Spreadsheet, there's something I noticed which I thought was interesting: For a category called "Best Fancast," there are an awful lot of "professionals" on it.
This is not to say that someone who gets paid to write and/or edit and/or create science fiction and/or fantasy works by another company can't be a fan and talk about the industry, the genre, and/or the people who are involved in it. It does set up a potentially unrealistic expectation about the quality of said works, and/or that the hosts have access to better equipment and a higher caliber of guests or material.
As a result, there's a chance that as I review these "Best Fancasts" further, I may be a bit more critical of certain shows than others; I certainly hope that's not the case. So here's round two of my reviews of Hugo Award-eligible works for "Best Fancast":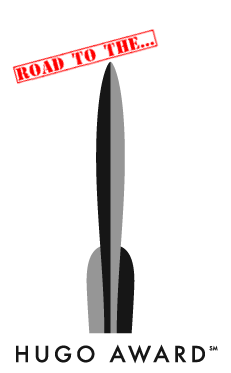 Finding the time to listen to hour-long episodes of podcasts which are eligible for the 2016 Hugo Awards wasn't easy for me, but that's what today's article is about. The eligibility requirements state that the podcast must be a "non-professional" production—that is, no other company paid the podcaster(s) to make it—and at least one episode has to have been produced during the calendar year in question.
As such, then, I decided to pick one episode from a currently eligible podcast whose description interested me the most and I'll be basing my recommendations on just the one episode. Unlike the "three episode rule" which I'm borrowing from former GOA contributor Kara Dennison, I think that I'd be able to tell what's going to be on my nomination and/or platform lists before March 31 from just one episode.
Once again, in no particular order, here are my impressions of podcasts which are currently eligible for the 2016 Hugo Award for Best Fancast:
As I've mentioned before, I became a sci-fi fan when I was in college. However, even though I was interested in writing sci-fi (and the one short story I've had published had been written during this time) I didn't really get into the world of being a sci-fi writer until I learned who author John Scalzi was, thanks to Wil Wheaton. His writing about what it's like to be a sci-fi author drew me into wanting to learn more about the fandom and the genre, to the point of where I now actively follow several prominent authors on Twitter and know the names of several more.
(I also "stuck my oar in" like almost everyone else did during the whole SFWA Bulletin #200 thing and was issued a DMCA takedown request as a result, but that's almost ancient history now.)
When word first broke on how a vocal and reactionary segment of the sci-fi/fantasy fandom managed to rally its supporters over the years into jamming works they liked into the nominations list for the Hugo Awards, culminating in a near-total overrun in 2015, I was amused at how it began, appalled and how it progressed, and ultimately impressed at what they managed to pull off.
Which makes me think that if a group of terrible people can push forwards works they think epitomize the best in science fiction and fantasy, why can't someone like me who is not completely terrible do the same thing?
Here then are the planks of the first-ever "Geeking Out About…" platform for the 2016 Hugo Awards season: Read the rest of this post »