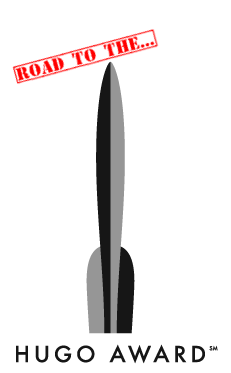 Following up on my last post wherein I said that I'd be reading (or listening to) as many 2016 Hugo Award-eligible works as possible before the nomination deadline, the first thing I did was to set a bookmark for this Google spreadsheet because it seems to be a pretty good place to start when it comes to finding works that were published in 2015 and are eligible to be nominated.
What I like about this spreadsheet is that it's not curated: If someone read (or listened to, or saw) a piece that was eligible and they think it is a good or great piece, it goes into the spreadsheet. This allows for the most widest possible range of works to be listed and it's done in a very egalitarian way. There also aren't any synopses available which means that when you click on a link to a short story, you're diving right into the work blind without any preconceptions as to what the work is about.
As I started to go through the short stories on the spreadsheet, I soon realized that there's a vast difference between a piece of work that I like and a piece of work that I think should be nominated for a Hugo Award. It will be pretty easy to tell which stories fall into which categories.
So without further ado and in no particular order, I present to you the first in several reviews of Hugo Award-eligible science fiction short stories:
Continue reading "Road to the Hugo Awards: Selected Science Fiction Short Stories, part 1" →