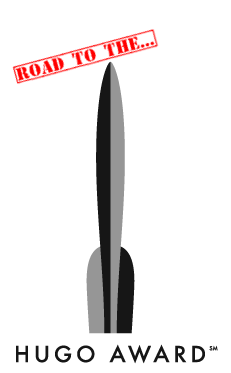 Following up on my last post wherein I said that I'd be reading (or listening to) as many 2016 Hugo Award-eligible works as possible before the nomination deadline, the first thing I did was to set a bookmark for this Google spreadsheet because it seems to be a pretty good place to start when it comes to finding works that were published in 2015 and are eligible to be nominated.
What I like about this spreadsheet is that it's not curated: If someone read (or listened to, or saw) a piece that was eligible and they think it is a good or great piece, it goes into the spreadsheet. This allows for the most widest possible range of works to be listed and it's done in a very egalitarian way. There also aren't any synopses available which means that when you click on a link to a short story, you're diving right into the work blind without any preconceptions as to what the work is about.
As I started to go through the short stories on the spreadsheet, I soon realized that there's a vast difference between a piece of work that I like and a piece of work that I think should be nominated for a Hugo Award. It will be pretty easy to tell which stories fall into which categories.
So without further ado and in no particular order, I present to you the first in several reviews of Hugo Award-eligible science fiction short stories: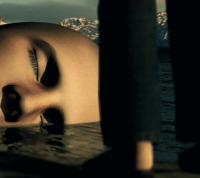 By Jennifer Marie Brissett
Date Published: May 11, 2015
First Impression: For an adaptation of Greek mythology, this one was pretty good. By about the halfway mark, I could tell that this was an adaptation of the Orpheus myth, with Orpheus being transformed into an android and his wife Eurydice becoming a human member of the crew of a spaceship called Calliope. Once the key to this story was "unlocked" the plot became less interesting to me because I was waiting for all the major points to be hit. The things I did like about the story was the amount of worldbuilding that took place regarding the war in which Eura died and what happened to the Maya character after she left the android's head for the second time. However, all of this was "told" to the reader without the reader becoming immersed into it.
Is this a Hugo Award-worthy work?: No, because the underpinnings are too apparent.
---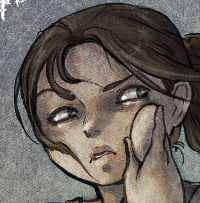 "How to Survive the Apocalypse"
By Rhiannon R.S.
Date Published: September 18, 2015
First Impression: I don't recall when zombies became the new vampires, but one of the results of the rise of zombie fiction is the corresponding increase in video games devoted to the subgenre. After all, because they're non-sentient and dead (as opposed to charismatic and dead) it's very easy to feel jubilant about slaughtering them in large amounts. This short piece is a deconstruction of what it's like to be a fictional character in an apocalypse which features zombies, and it's fairly amusing. I like how even though the illustration is of a Lara Croft-ish character running away from a feminine zombie with makeup in her hands, the fictional character in the piece can be assumed to be male or female.
Is this a Hugo Award-worthy work?: No, because video game commentary isn't evergreen. (But this would be a good candidate for the Related Work category.)
---
By Jason Kimble
Date Published: November 3, 2015
First Impression: While reading this, I got a real "Flowers for Algernon"-type of vibe, except more cyberpunk in style. The amount of worldbuilding that was done for this story is amazing. What is "the Skew"? What happened to make dual-births so uncommon? These details are nicely slotted into place for a story which deals with mental illness and developmental disorders, according to Kimble's blog post about this story. I like that he's thought so much about this world and is telling just one story in it. I'm almost sad that I went searching for Kimble's explanation about his thought process for writing this story, but at the same time I'm glad I did.
Is this a Hugo Award-worthy work?: It's certainly going onto my short list.
---
"Three Cups of Grief, by Starlight"
By Aliette de Bodard
Date Published: January 2015
First Impression: One of the greatest things about writing science fiction (and possibly by extension, fantasy) is that an author can take something unfamiliar such as a future world and ground it in the familiar through universal themes. On the surface, this story is about what happens when after a brilliant biogeneticist dies and there's no one around to continue her work, but as referenced in the title, this story is about three ways of looking at and dealing with grief. At no point does de Bodard give an opinion as to which way is best, but instead offers up these vignettes as examples. There is really no protagonist or antagonist in this story and that's fine because that's not how grief and mourning operate either. After wondering why de Bodard's characters and universe were Asian-flavored, I discovered that this short story is set in her Xuya universe and I now want to read more.
Is this a Hugo Award-worthy work?: Yep, also going onto the short list.
---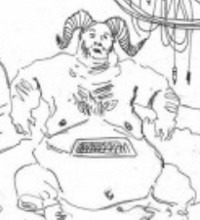 "I am Graalnak of the Vroon Empire, Destroyer of Galaxies, Supreme Overlord of the Planet Earth. Ask Me Anything."
By Laura Pearlman
Date Published: April 2015
First Impression: Normally, I'd relegate stories that are styled to look like a message board thread or Facebook post or other current Internet trend to be gimmicky and not worth a second look. And then my English literature training kicks in and I remember that The Color Purple is also an epistolary work and won a Pulitzer Prize in 1983. As entertaining as this piece is, though, it's definitely not on that novel's level (or even the aforementioned "Flowers for Algernon" which was also epistolary in style). It's clever in how it uses the current Reddit nomenclature and discussion style, but the underlying plot of how a brutal dictatorship is overthrown through the use of disinformation feels like it wrapped up too quickly. Ultimately, this is a very nice and brief humor piece and definitely a good example of how the epistolary style has changed with the advent of new publishing technologies, but not a story for the ages.
Is this a Hugo Award-worthy work?: Only if there's a subdivision for humor pieces versus serious pieces.