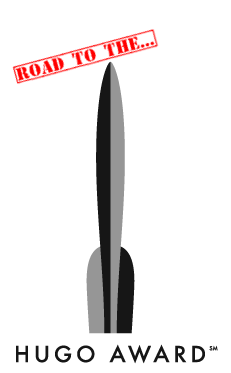 As with almost everything genre-related in my life, the reason I became interested this year in reading as many Hugo Award-eligible works as I can before March 28 this year is all thanks to my former college professor Dr. Atara Stein (may you rest in peace).
As a young undergrad at Cal State Fullerton, I had taken her Science Fiction literature class because I'd become interested in learning how other people have written science fiction in the hopes that I would be able to write my own. One of the first things she told us on the first day was that because even the science fiction genre encompassed a wide breadth of topics and themes, we would be focusing on what to her embodied what science fiction was as its very heart: What does it mean to be an intelligent "human"?
Through the clarifying lens of the "artificial intelligence" theme, a partial list of everything I read that school year is as follows: Neuromancer, Frankenstein, "I Have No Mouth and I Must Scream," Do Androids Dream of Electric Sheep?, The Moon is a Harsh Mistress, and He, She and It. We also watched the director's cut versions of Blade Runner and Terminator 2 as well as the Star Trek: The Next Generation episode "The Measure of a Man" (because she was also a secret Trek fanfic writer on the side).
It's because of her college course that my philosophy about what makes "good" science fiction has to flow from satisfying at least two of these three criteria:
Does the work examine what it means to be "human" in some extensive way?
Is a very important part of how the plot and/or setting works tied to the use of technology created by sentient beings?
It is very improbable that the events in the setting of the book will happen during my lifetime?
This is a rubric which I've been following both consciously and sub-consciously my entire life, and it's the rubric by which I plan to read and critique as many science fiction comics, short stories, novellas, and novels as are eligible for the 2016 Hugo Awards as I can before the nomination deadline of March 31.
Because this year, I have a Supporting Membership to the 74th WorldCon, and I'm not afraid to use it.