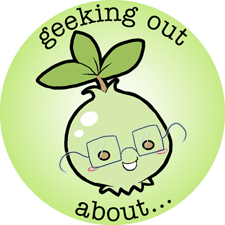 Due to my ongoing microphone problems, U.K. TV expert Kara Dennison and I are testing something new out tonight, courtesy of TalkShoe.com. Tonight, starting at/around 9:45 pm Eastern Standard Time (GMT – 5:00), we'll be launching the "Geekly Speaking About…" live podcast series with our viewing and discussion of the second episode of "Top Gear U.S.A." on the History Channel.
We'd love for you to join us, and to do so, all you have to do is sign up for an account, and after you've logged in and right around 9:45 pm Eastern tonight, click on the "Join In" button to hear the call and participate in the text chat room. The best part is that once we've finished recording the show and our afterthoughts, the show website will be automatically updated with a file you can download to listen to if you were unable to join us tonight.
If all goes well, we'll be doing more live podcasts on a regular basis, and we look forward to hearing your thoughts.