Road to the Hugo Awards: Selected Fancasts, part 2 – The "Professionals"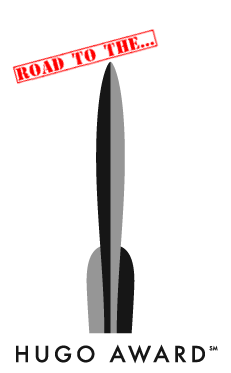 Continuing to go through the Best Fancast Hugo Award eligibility list on this Google Spreadsheet, there's something I noticed which I thought was interesting: For a category called "Best Fancast," there are an awful lot of "professionals" on it.
This is not to say that someone who gets paid to write and/or edit and/or create science fiction and/or fantasy works by another company can't be a fan and talk about the industry, the genre, and/or the people who are involved in it. It does set up a potentially unrealistic expectation about the quality of said works, and/or that the hosts have access to better equipment and a higher caliber of guests or material.
As a result, there's a chance that as I review these "Best Fancasts" further, I may be a bit more critical of certain shows than others; I certainly hope that's not the case. So here's round two of my reviews of Hugo Award-eligible works for "Best Fancast":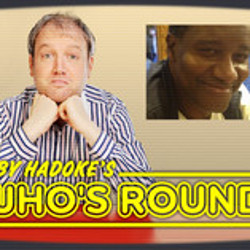 Toby Hadoke's Who's Round
Episode 127: July #01 (feat. Keith Hodiak)
Hosted by Toby Hadoke
Date Published: July 3, 2015
First Impression: This is precisely the kind of stunt podcasting that I like. The premise behind British comedian Hadoke's podcast is that for the 50th anniversary year of the BBC series Doctor Who he would attempt to interview as many people as he could who were involved with the show over its lifetime. For this episode, he caught up with dancer/actor Keith Hodiak who played the Raston Warrior Robot who annihilated a bunch of Cybermen in the 20th anniversary special episode "The Five Doctors". Not being a true Whovian, I had no idea why Hadoke was so enamored of this minor character; subsequent research and some time watching YouTube clips has revealed that because the Raston Warrior Robot moved so differently and destroyed its enemies so completely in such a short amount of time, it instantly became a favorite Monster-of-the-Week for fans of the show. For a podcast with such a limited scope, Hadoke is a deft interviewer, starting off with questions and anecdotes about the filming of the episode, segueing into Hodiak's post-Who career filming Full Metal Jacket with Stanley Kubrick and the genesis of his career as a modern dancer who was given a scholarship to a prominent British school, and then circling back around to the Doctor Who theme of the show to end the interview. It was very well-done, and I hope that Hadoke may eventually branch out into doing interviews with non-Doctor Who actors, too, for other British sci-fi franchises. Another thing I noticed that was a point against it was that for a podcast which had excellent audio for an interview being held inside a restaurant before and after a meal, the end bumper before the preview of the following episode had terrible audio. How does that happen?
Is this a Hugo Award-worthy work?: For a specific, single-subject podcast, sure.
---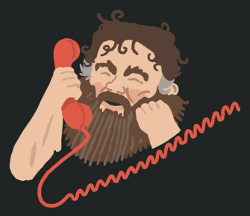 Unattended Consequences
You're Gonna See Some Hogs
Hosted by Patrick Rothfuss and Max Temkin
Date Published: August 4, 2015
First Impression: While I know that Rothfuss is "not [my] bitch" and I'm sure he's heard every joke under the sun relating to when the third book in the Kingkiller Chronicles trilogy will be published and out in the wider world, it is certainly no coincidence that the episode I picked to review would be the one where he and Cards Against Humanity co-creator Temkin talk about procrastination. As mentioned in a previous review, this podcast greatly suffered from a descriptive error because for about half of the time, Rothfuss and Temkin talked about GenCon, a convention for board and tabletop games which now has a writers' track attached to it. There was also a brief segue where Rothfuss talked about the state of Wisconsin (the original home of the convention) and how excited he gets whenever a mainstream media product mentions the state and does a really excellent job of depicting the state and its people how they really are. Wow, I thought to myself, on another show, this would be an excellent way to get into the discussion of under representation in mainstream media and genre fiction for non-Caucasian people. But of course, Rothfuss and Temkin aren't creating that kind of podcast; to me, this feels more like the All Work, No Play podcast created by voice over actors Liam O'Brien and Sam Riegel where they talk about the voice work they're currently doing (which they really can't talk about due to non-disclosure agreements) and try to find ways to have fun while having lives and raising families in Hollywood. There was a different weird turn to the conversation when Rothfuss was talking about how GenCon used to be a convention where there would be so few women that one easily could play the game "Where's the Girl?" by taking a photo of the convention hall or one of the gaming rooms and trying to figure out where the lone female gamer was in the crowd. I expected the next words out of their mouths to be that of course now there are several women playing games in the halls and showing off their own games in the exhibit hall, but the next words were actually extolling the virtues of the kid-friendly options for GenCon. That was such an awkward transition because it made it feel like Rothfuss and Temkin were saying that because the con is more open to casual play and kid-friendly now, it's now okay and welcoming to women, as if women couldn't also be the "dark" rules-lawyering, uber-competitive nerds who used to comprise all of GenCon's audience, or that it would be the "women's" job to bring the kids to the conventions. It wasn't until 30 minutes into the podcast that they actually started talking about procrastination, and the main takeaway I got from it was that while I was very glad that Rothfuss really understands the mindset of someone who works as someone else's assistant for a living, I didn't get a sense that he wasn't about to make the same kind of leap which YA author John Green did last year in removing himself completely from most of his non-writing obligations in order to finish his next book. I hope he's able to come to that kind of conclusion soon, if only for the sake of being able to spend more time with his young kids and his partner—and also so that he can finish his book.
Is this a Hugo Award-worthy work?: Nope, as it is only barely about the genre and/or even the life of a genre author.
---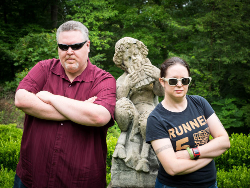 Ditch Diggers
Episode 10: Featuring Guest Host Gail Carriger
Hosted by Mur Lafferty and Matt Wallace
Date Published: April 30, 2015
First Impression: Despite the fact that I have known and loved Hugo-award winning creator Ursula Vernon's work for a very long time, I did not choose to review the episode featuring her because I know that she and Lafferty are great friends in real life. Instead, I chose to review an episode featuring a writer with whom I'm not familiar, despite the episode notes stating that she is a New York Times bestselling author. Imagine my "surprise," when it's revealed that not only are Lafferty, Wallace, and Gail Carriger also good friends, she was also part of the impetus behind the creation of the podcast. And therein lies a bit of a problem. Listening to this conversation, it made me feel and really believe that there is a secret cabal of science fiction and fantasy authors who all know each other and support each other to the exclusion of others. There's a verbal shorthand that they have with each other which to a longtime listener and fan sounds chummy but to a new listener feels a bit alienating. At the same time, this is the kind of "professional" podcast which both readers and aspiring writers need to have on their podcast rotation. For both audiences, it not only pulls back the curtain to show off the real life of a working writer, it also turns on all the stage lights and peers into the dressing rooms during intermission as well. The bits from Carriger I was fascinated to learn was that like me, she can't stand when a book is poorly edited and has purposefully stopped buying books or reading some authors' work because of it. She also revealed that she was able to circumvent her publisher Orbit's usual "two-book contract" by deliberately dropping a cliffhanger into her second novel Changeless (which was the first one to hit the NYT list), just so her editor would want to ask her about the next book in the series. I also loved hearing her reaction to what she called the most polite piece of hate mail regarding two homosexual characters in the series, from a reader who had bought all five books but was disappointed by her positive treatment of the two characters. But perhaps the part of Carriger's interview that I loved the most was when she mentioned that writers should not overly denigrate other writers whose books are bestsellers but not to their own particular taste because the sales of those books are paying for their advances with the same publisher. It's a very business-first sentiment, and one I had not heard many other writers speak of before; now that I've heard it, it makes total sense to me. For their part, Lafferty and Wallace mostly let her speak her mind and helped the conversation along in a helpful way, except for one part about halfway through the episode where it felt like Wallace was re-explaining something Carrigan had just finished saying about how she tailors her social media presence to her established brand and what she knows her audience expects to see from her. He even lampshaded his own mansplaining ("I didn't want to seem like I was regurgitating what Gail says…") but to someone who's never heard him speak before, that's totally what he just did. The end of the podcast focused on listener questions about things such whether or not it's a detriment if a person can't afford to pay for something like the Clarion workshops or how viable the short story market is for a new writer, all of which was very interesting to hear. It was great to listen to this casual conversation between friends, and yet at one and a half hours, I think it was perhaps a bit too long—something which Lafferty, a veteran podcaster since 2004 should have known and tried to prevent.
Is this a Hugo Award-worthy work?: Yes, and bits of this should definitely go into their highlight reel.