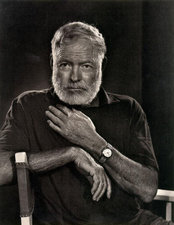 As a reminder, you have just 12 more hours left to enter the first annual GeekingOutAbout.com birthday contest! The deadline is midnight Eastern time tonight, and once again, here are the entry instructions and rules:
1. Write an original short story of exactly 50 words in length. Yes, "original" means no fan-fiction. You can enter as many times as you like, but each entry should be in a separate email, and only one of your entries can count as a winner.
2. Send the story in the body of an email to geekingoutabout@gmail.com, with the words "50 Word Story Contest" in the subject of the email. If you want to give your short story a title, you can also do that in the subject line of the email.
3. Tim Sevenhuysen, co-editor Jill Pullara and myself will be picking three winners, all of whom will receive an eBook bundle containing all of the electronic versions of Fifty-Word Stories: Volume One . One Grand Prize Winner will receive the above and a $25 dollar USD gift certificate to the online retailer of your choice.
Once the contest is over, we will be evaluating all the entries and the winner should hopefully be announced by no later than June 7, with the winning entries posted here in the blog.
Good luck, and may the best short, short story writer win!