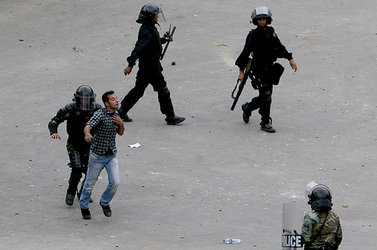 When you think of the tools in a modern-day spy or investigative journalist's toolbox, you picture tiny lipstick cameras or gigantic rooms housing servers dedicated to encryption and decryption. Now, thanks to a team at the Georgia Institute of Technology in Atlanta, you can now add Yahoo!-owned photo hosting site Flickr and a home PC to that box.
According to Jim Giles at New Scientist.com, grad student Sam Burnett, assistant professor Nick Feamster, and professor Santosh Vempala have created a system that will allow a user to encrypt several news stories into digital images which can be uploaded to Flickr or perhaps any other widely used Internet .jpg hosting site.
Dubbed Collage, this program will be available for wide use in "a few weeks," though the New Scientist.com article says it was available four days ago.
Though Mike Spector and Lauren A.E. Schuker at the Wall Street Journal say we're about a month away from the rescue of the James Bond franchise (and other films and franchises) from ailing movie studio MGM by Spyglass Entertainment, I can't stop thinking about what new and interesting gadgets, tools, and techniques will crop up in that film.
And considering that "Leverage" creator and writer John Rogers has said many times that he and his researchers find that what's going on in reality is far more stranger than what they concoct for their idealized Crime World, I wouldn't be surprised if Hardison hasn't already downloaded this program into his hacker arsenal… just to be on top of things, you know?