If you were to ask me where you could find a webcomic which tells the tale of Charles Babbage's self-proclaimed war against street musicians, I wouldn't have had any recommendations for you… until now.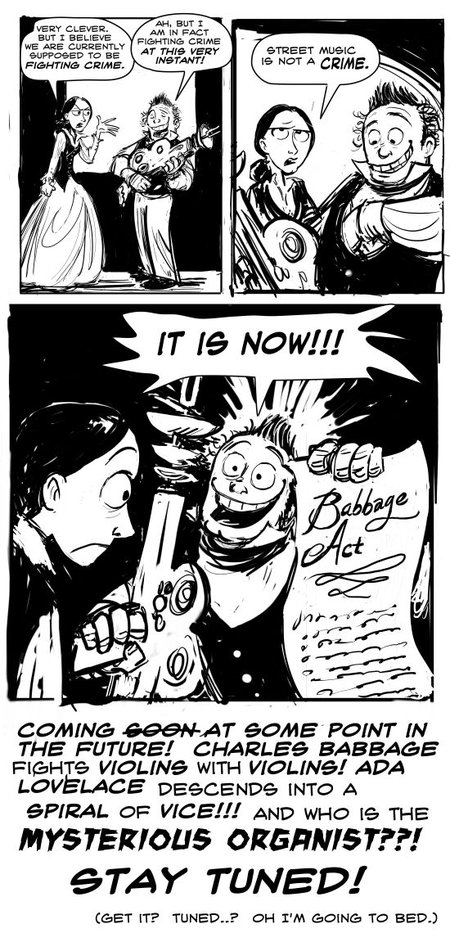 With its tongue lodged firmly within its cheek, I present to you this short story arc out of "2D Goggles or The Thrilling Adventures of Lovelace and Babbage," lovingly entitled "The Organist" by Canadian illustrator Sydney Padua.
Much thanks to Jane Irwin and her comic Clockwork Game for the hat tip.