Truthiness in Middle Earth: Stephen Colbert to cameo in The Hobbit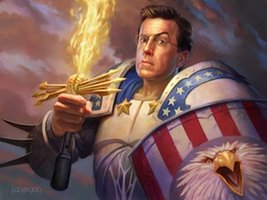 There are cameos that make sense. There are cameos that have no logic to them. And then there are the awesome cameos.
On the heels of a member of Flight of the Conchords appeared in the original trilogy, The Hollywood Reporter announces that Comedy Central host Stephen Colbert will be making an appearance in either the second or third portion of The Hobbit. The actor teased his role in the November issue of Playboy:
When asked if he was hired as an extra, Colbert smiled; and in response to the question, "Are you telling us you're in the Hobbit movie?" he responded, with another smile, "Could be."
Colbert will be appearing in either The Desolation of Smaug or There and Back Again. The first film, An Unexpected Journey opens on December 14, 2012.