Christopher Nolan honored by Grauman's Chinese Theater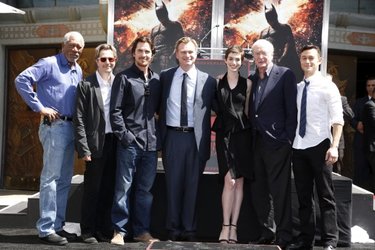 Grauman's Chinese Theater, one of the most famous locations in Hollywood, has a front courtyard famous for its cement prints and signatures of actors and those otherwise involved in show business. Until this month, there were only 7 directors memorialized there. Now, Christopher Nolan has joined them, becoming the youngest at 41 to join this unique fraternity.
Congratulations Mr. Nolan.
The Dark Knight Rises opens on July 20, 2012.