Hunger Games sequel, Catching Fire, gets some Oscar-winning talent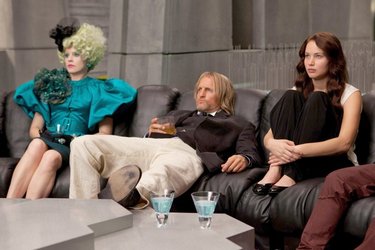 It's ridiculous to make the point that, yes, The Hunger Games series is popular. And surprise, surprise, the sequel for the upcoming and assuredly awesome film is already in the planning stage at Lionsgate.
Gary Ross, director of Seabiscuit as well as the first film, is returning to direct. But in a move that represents what the studio is investing in the film, The Wrap announced that Oscar-Winning screenwriter Simon Beaufoy (Slumdog Millionaire, 127 Hours) is working on the script. The film, which covers the birth of the revolution surrounding series protagonist Katniss Everdeen, will release on November 22, 2013.
But for Hunger Games fans, the date to wait for is the premiere of the first on March 23, 2012. May the odds be ever in your favor.