Author's Note: Mixing My Alcohol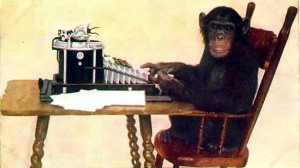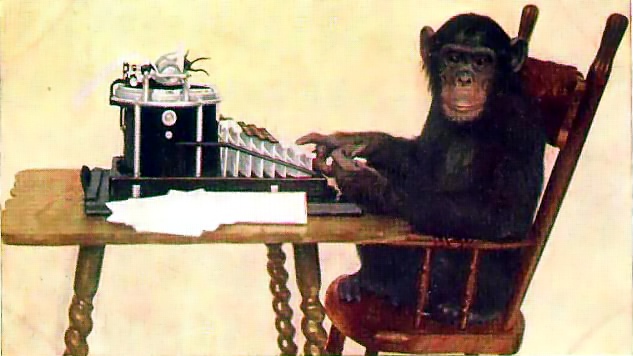 They say you shouldn't mix your alcohols, but baby, I have done exactly that. You see, I need a drink. I have just sent my query letter off to an agent, to see if it's acceptable.
That's right. I sent a query letter to an agent.
It's the first agent I've approached since, oh, probably 2007. I was twenty-six, then, and thought I was All That. I wasn't, for the record. In fact, I look at the book I was then trying to sell and I cringe. At that time, I approached nearly a dozen different agents before I gave up. A year later I wrote and published Treasure Hunting (for sale by ebook or in the Hunting Love anthology), and finally hit my stride — but I never went through an agent.
Instead, I went through small publishers. Samhain Publishing first, where I had an editor I didn't particularly get along with. Torquere Press second, where I had a few editors for different things, and found what it was like to have an editor I was congenial but not attached to, and to have an editor that I trusted, admired, and liked.
But that isn't my point, either.
My point is that tonight, I sent off a query letter to an agent. See, a while back my favorite editor told me over the span of several emails that I was writing really good stories, and that the next time I wrote a heterosexual book I should send it to an agent and get it in the big leagues. I kept those emails, as proof to myself that someone with a lot more experience than I have thinks I can make it. I've gone back and re-read those emails whenever I start to worry or my courage begins to flag. The thing is, rarely do I see people talking about how to deal with the emotional side of selling books — which, in my opinion, is the more important side. I think it's why so many people never send off their masterpiece. So let me tell you — in my opinion, the emotional side is much harder to deal with than actually writing the book. Those emails from my editor? They were the push I needed to write a mainstream book and to actually submit it to an agent, rather than finding another small publisher.
Big publishers, for the most part, only take manuscripts from agents. On top of that, most agents have the contacts needed to get a high powered editor to read your manuscript. Basically, without an agent it's almost impossible to break into big publishing — and by big publishing, I mean those publishers you see in bookstores. Smaller publishing houses have a hard time getting into stores; their books are sold mostly online, bought by people who stumble across them or find them by chance on Amazon. For the majority of authors, to become an author that sells really well you need a big publisher. To get a big publisher, you need an agent.
For me, sending a query letter to an agent is as stressful as sending a query letter to a publisher. So much depends on that single letter. Four or five paragraphs: one with the details of your work, two for the synopsis, one about you and why you're an expert in this field. On the basis of these few paragraphs, they're going to decide if they even want to look at your work. My girlfriend compared it to the cover letter on a resume. To be honest, I've never written a cover letter for a resume, but I suppose that if it's a job you really want, it's just like that. Now imagine doing that for every book you write — every six months to a year.
Because I've been sending books to a small publisher who already knows and loves me, I haven't worried about the perfect query letter in a long time. Even if my query isn't great, they know my name and they'll check the book. This isn't true as I hunt for agents, though. I'd forgotten how hard it was to write a query letter to someone who doesn't know me. I spent all day agonizing over the exact right wordage, sent it off to my girlfriend–a former English major with a keen eye for detail–several times, agonized over it some more, walked away for several hours and came back with fresh eyes, and finally sent it off about eight p.m. tonight.
And then I started to stress. All of the above was only the beginning; as soon as I hit 'send' my thoughts ratcheted up into outright anxiety mode. Not, "What if they don't like it?" but rather, "What if no one likes it? What if I never get published?" Now of course, this is silly. I already have five books out, and every agent and editor is a person with likes and dislikes and biases, and not all of them are going to like what I write. What that means is that I go somewhere else, to someone whose interests might mesh better with my own, until I find the right agent/editor/publisher.
Lucky for me, I have my favorite editor to cry to. She pats me on the head and gives good advice, which I'll pass on for anyone else mixing alcohols and having panic attacks in their kitchen.
Upon telling her I started sending out query letters to agents, she promptly told me not to worry if I get rejected. A publisher is likely to reject a book if they don't like the book or the query letter. An agent, however, can only take so many authors at a time, and so they look for the exact perfect fit. Just because they reject your book doesn't mean they don't like it, it just means they don't have time for another, or they don't have a publisher already lined up for it, or any of a million other reasons. This helps me a great deal; if and when I start getting rejection letters, I don't have to assume they don't like my book. Instead, I can assume they're already too busy. Phew!
The other thing my editor said that I've really been focusing on is to set aside this book. I mean, sure, I'll keep sending out queries and I'll spend time in bookstores looking for books like mine, but I won't edit it. I won't read it. I won't even look at it — I'll send out queries, and start the next book.
Often (says my editor), publishers will sign an author to a multi-book deal. If I keep sending out queries for this book and work on the next, then when someone comes to me and wants more, I don't have to scramble to write more; I'll already have another book at least partially finished. Another possibility is that my first book might not get picked up, but I might as well have a second book to send off. Then, if and when that gets picked up, I have a first book I can revise and sell in addition.
It's advice like this that I cling to when I've mixed my alcohols and am quietly hyperventilating in my kitchen. This is the advice I, personally, really need to hear. Not how to research agents (though I'll talk about that next month) or how to write a query letter (uh… I'll talk about that someday, too), but how to get through the stress and anxiety of actually following my dream.
Dreams are shiny. Stress is not.
So here I am, saying–yeah, I'm scared snotless right now. For tonight, I'm drowning my troubles. Tomorrow I'll pull up my editor's email and remind myself a rejection isn't about my book; it's about the agent's workload. And the next day, I'll start the new book. I might be anxious about my chances, stressed over trying to write The Perfect Query Letter, and wigging out at the thought of rejection… but I'm not going to let it stop me.
Well. Maybe it'll stop me tonight. But tomorrow is a new day!
JB McDonald is a published author and former big name fanfic author. Some day, she is going to be able to pay all of her bills with her royalties. For more information, check out www.jbmcdonald.com