Comic Non-Sans: Returning next week.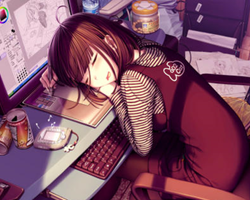 As you read this, I will be prepping for my flight back to the 'states.  Sadly, time constraints and the fact that I always wait 'til the last minute on everything means I have not finished my latest article in time to queue it up before departure.  So watch this space, and next week I will be back with more quasi-intellectual analysis of the comics we classify as weblike.
Cheers, and mucho apologetics for the inconweenience.