Last Night gets US Distribution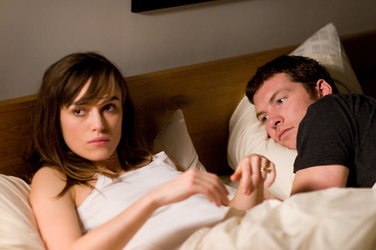 In a press release, Miramax and Tribeca films have announced that they're teaming up on the US release of Last Night starring Sam Worthington, Keira Knightley, Eva Mendes and Guillaume Canet (The Beach, Tell No One.)
The film tells the story of a married couple (Knightley and Worthington) who face temptation in the form of an attractive co-worker on a business trip, while she runs into an old love while he is gone.
The film is written and directed by Massy Tadjedin (writer, The Jacket) in her directorial debut.
According to Tribeca enterprises CCO, Geoffrey Gilmore:
Beautifully realized by director Massy Tadjedin, the film is a fresh and compelling take on the age old issues of love and commitment. It is carried by the exemplary performances of the entire cast, making it a resonant and vastly entertaining experience.
The film will be released this Spring.