Jon Favreau leading us into The Magic Kingdom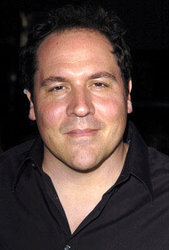 Jon Favreau is visiting Disneyland and he wants a couple million of his friends to come along.
According to Variety, the Iron Man director has signed with Disney to direct a big screen take on their popular amusement park. Conceived as an answer to Fox and the Night at the Museum franchise, the film will presumably follow a similar plot, with rides and characters taking on a life of their own.
A script written by Ronald Moore (Battlestar Galactica) was recently vetoed, so a new writer is to be brought on and develop a script working with Favreau from his own concept.