Jared Harris to play Moriarty in Sherlock Holmes 2?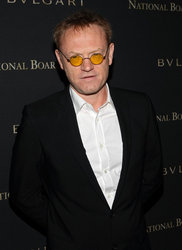 I'm inclined to take this with a grain of salt for a bit, but no one from the Sherlock camp has denied it yet.
According to an exclusive at Latino Review, Jared Harris of Mad Men has signed on to play the villainous Professor Moriarty. The actor has snagged a role for which Brad Pitt, Sean Penn, and Daniel Day Lewis were apparently being considered, making this a bit of a left-field surprise, casting wise.
The actor, son of Richard Harris, appears regularly on Mad Men and had a role in The Curious Case of Benjamin Button.
Sherlock Holmes 2 opens December 16, 2011.