Quoth the Raven: Poe "biopic" to star John Cusack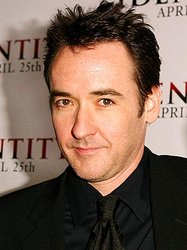 Does he really have the melon-shaped skull for it though?
Variety reports that John Cusack has signed on to play Edgar Allen Poe in Raven, an upcoming film about the famous horror and mystery author. Cusack announced his involvement over twitter.
The film follows a script by Hannah Shakespeare (Loverboy) and Ben Livingston and is "set in the last five days of Poe's life, when a serial killer is running around Baltimore using Poe's stories as the backdrops to his killings. Poe and a young detective have a ticking clock to outsmart the killer before he kills again."
So a bit Dante Club, a bit Se7en. Ought to be interesting. The film will be distributed by Intrepid pictures and FilmNation.