PSN Tuesday – August 17, Sackneto Was Right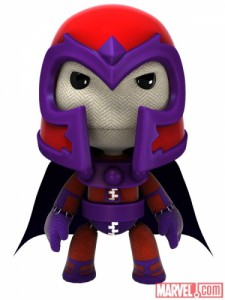 Please excuse the lateness, here's what has graced the Playstation Network today.
Flight simulators seem to be in fashion this week, with the release of Top Gun and a demo for Tom Clancy's H.A.W.X. 2. Top Gun is a downloadable adaptation of the film, focusing on arcade-style air combat. The game contains single player missions as well as competitive online multiplayer for up to 16 players. Top Gun is available now for $14.99. Tom Clancy's H.A.W.X. 2 focuses less on the Danger Zone and more about hi-tech military dogfighting in the Tom Clancy universe. This series is more action-oriented than the average flight sim, and is supposedly pretty enjoyable.
The other demos now available are noteworthy for a variety of reasons. I'm sure that NHL 11 is a big deal to those who follow the sport, but I've never really understood the appeal of hockey. This new iteration claims to be considerably more realistic than it's predecessors, which I'm sure is just swell. In my moral speech of the day, I strongly encourage all of you to download and try out the new demo for Joe Danger. I've written about this game in a previous PSN update post, but if anyone wasn't sure and wanted to try it before committing hard-earned money to the game, now is the time. Support indie developers and at least check out the demo before writing off this highly enjoyable title. The final demo is for the PSP, and is the latest entry in a series that has been around for 23 years. The games have come a long way since then, but Phantasy Star Portable 2 maintains aspects of the old while updating as is necessary with the times. The biggest draw is four-player co-op, in both Infrastructure and Ad-Hoc modes, as well as the ability to import your character from the original Phantasy Star Portable.
There isn't much DLC to be excited for this week, but Little Big Planet continues the steady stream of new costumes that it's enjoyed since the game's launch. The fourth Marvel Costume Pack includes The Hulk, Storm, The Punisher, Green Goblin, and Magneto. Now all I need is a Kid Omega sticker to start tagging every level with "Magneto Was Right".
The PSP rounds out this week's content with two solid options begging for your time. The first has been available for a while now, but the price tag on Monster Hunter Freedom Unite has been temporarily cut in half, down to $14.99. The highest selling PSP game of all time allows you to create your own hunter, craft your own weapons, and do precisely what the title says, either alone or in a group. The new title in the PSP library this week is Ys Seven, an entry in another 23-year-old RPG series. A franchise that is considerably more popular in Japan than in the US, there are a number of Ys titles that have never been localized, mainly because 2D RPGs usually don't sell all that well here. As is the case with almost all games in the series, Seven is the story of Adol Christin once again adventuring in a strange land. Ys Seven is available exclusively for the PSP for $29.99.