Hangover director Todd Phillips working on John Belushi Biopic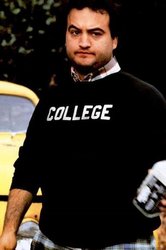 John Belushi is coming back to a theater near you.
In an exclusive at the Hollywood Reporter, it's reported that Todd Phillips (The Hangover) and Steven Conrad (screenwriter, The Pursuit of Happyness) are beginning work on a biopic of the comedian's life. Though not the first film to tell his story, it is the first endorsed by the late actor's family and estate, the 1989 film Wired being boycotted by friends and family of Belushi upon its release.
Conrad is on board for scripting duties with Phillips as producer, though at this time it is unclear whether he will direct as well.