Lincoln's Short Film of the Day: Spike Jonze's I'm Here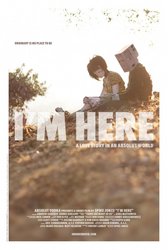 Damn you, Spike Jonze. This is the second time in less than a year that you've made me cry.
When I saw an announcement over at Pitchfork about the soundtrack for a short Spike Jonze film I had never heard of, I had to go and check it out. What I found was a lovely short based on Shel Silverstein's The Giving Tree about two robots who fall in love.
Check it out here.