Jack Black reteaming with Richard Linklater in dark comedy Bernie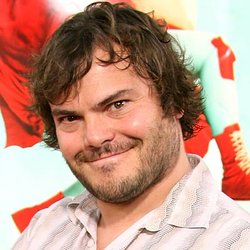 According to the Hollywood Reporter, Richard Linklater (School of Rock, Me and Orson Welles) and Jack Black are teaming up again on a dark comedy that owes a lot to a certain 80s film. With a bit of a twist, of course.
Bernie, with Black playing the titular character opposite Shirley MacLaine (Steel Magnolias), is the story of  "a Renaissance man-community leader-mortician Bernie who strikes up an unlikely friendship with a wealthy but very particular widow. When he kills her, he goes to great lengths to maintain the illusion that she is still alive."
So sort of a remake, sort of a homage, but with Linklater at the helm ought to be interesting. Linklater is also working on his experimental film, reportedly titled Boyhood: Year 7, which, having begun production in 2002, follows the life of a boy (Ellar Salmon) from 1st through 12th grade. Ethan Hawke is playing the boy's father. Ambitious and strange, the film releases in 2013. Black's next film is the modern update of Gulliver's Travels.
Bernie begins shooting in October.
Related Posts: Trailer Watch: Gulliver's Travels