TV Ghoul Pool: Ugly Betty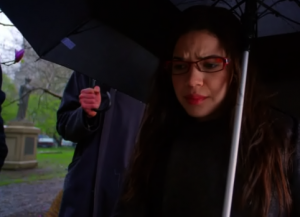 Betty and I had a very special relationship. I accidentally tuned into the premiere of "Ugly Betty" while waiting for "The Office" to come on. I thought it was a Movie of the Week event (which are a secret passion of mine – "The Counterfeit Contessa" is why I love both Tea Leoni and Chuck Taylors). By the end of the hour, I had every one of the beats I felt coming in the script thwarted by wit and the awkward truth. And I fell in love with the show immediately.
The show got it's biggest lift with the arrival of two characters – Henry Grubstick played dreamily by Christopher Gorham (now on "Covert Affair" which will receive a full review after my smile melts off my face) and the legendary drunk Claire Mead. Only the legendary Judith Light could vocally give birth to Sir John Gielglud's ghost child. ("I smell like people" is a quote I keep on the tip of my tongue.) And only Gorham with those dime keeping dimples could sell how romantic watching the Rankin Bass production "Rudolph the Red Nosed Reindeer" could be.

All of Betty's supporting cast helped take pressure away from America Ferrera from having to work her quirk to the quick. I promise you that no girl who was of junior high age in 1992 thinks poorly of Vanessa Williams, thanks to her ballad "Save the Best for Last" (which is on my warm up playlist for when I do a show – it gets me punchy). The past four years of her portrayal of Wilhelmina Slater have been as much Betty's growth as it has been Williams' saying, "Why be Miss America when you can be the next Alexis Colby Carrington Dexter Rowan?" In a mark of high camp and delight, episode one of season two have Betty and Wilhelmina on the rooftop for a confrontation (with Michael Urie's Mark St. James doing sound effects), Williams utters to confident, aware, and dismissive air, "I'm black, you're Mexican. Let's not sit around and talk like a bunch of dull white people."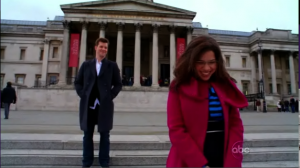 Guys, if RuPaul did not grace the world with both "Drag Race" and "Drag U" this year, there would be a camp crisis.
Though the season finale was obviously rushed, I commend the writing staff on that show for hurrying up a plot line hinted at for years before just adding a wink on at the end. Eric Mabius will never get the proper admiration for playing Daniel Meade – a shallow man with a surprisingly big heart who is slowly growing up. I hope admitting that I did swoon right before the end of the finale can make up for the clack of critical acclaim.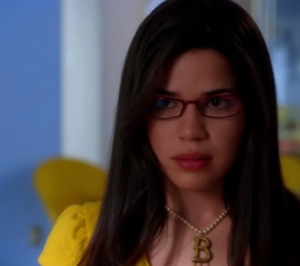 Of course, I will miss you most of all, America Ferrera. Sweet, plucky and sometimes clueless to all but what was important, Betty was my Mary Tyler-Moore. We started out in 2006 rough, but by the end of it, it looks like we both have gotten somewhere in our lives through hard work and integrity all while putting up with the ghost of the boy we thought we loved the most.
Betty, I toast you and will wonder how the hell I'm going to get on without you in 2011.