"Avatar" Spinoff for 2011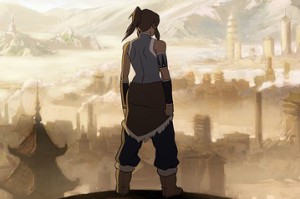 No, not the blue furries.
Yesterday, Nickelodeon announced that a spinoff of "Avatar: The Last Airbender" has been greenlit.  Titled "The Legend of Korra," the new series will follow the newest avatar, a young waterbender 70 years after the close of the original "Avatar" series.  The show promises to be more mature in tone, with some of the setting modernized to a degree — Republic City, the epicenter of the world of "Avatar," will apparently have a steampunk flavor to it.
Concerning the movie itself, co-creator Bryan Konietzko said (rather evasively):
We're just really focused on this new show right now, and kind of taking this off in its own direction and not concerning ourselves with [the movie] right now.
and
We didn't head up that film. We're just happy to be back generating the original content in this mythology, which is what we do.
While Konietzko and co-creator Michael DiMartino say that the project was the result of a request from Nickelodeon, and that Korra's story has been knocking about in their heads for a while, this writer wonders if they're pulling a Zathura (a move from Jumanji creator Chris van Allsburg) and attempting to knock out their own continuation before a movie sequel can go darting off ahead.  While refusing to give too much away, the writers promise that there will be plenty of links to the original "Avatar" series, including airbending lessons from Aang's son Tenzin.
This writer also wants to know, having seen all three Books: how the hell can this show get much darker?  I'm sure they'll show us soon enough.