PSN Tuesday – July 20, Kane and Lynch and Thor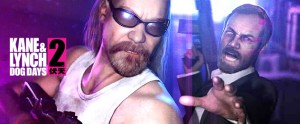 Calling today a slow day on the PSN is a bit of an understatement. There are only a few noteworthy releases, and one of them is Plus-exclusive for the time being.
The exclusive in question is the demo for Kane & Lynch 2: Dog Days, sequel to a game that was more famous for controversial reviewing practices than anything to do with the game itself. This demo includes a taste of both single player and the multiplayer "Fragile Alliance" mode, which has you join a team to rob a bank, but the objective is to kill your teammates and make off with the loot all for yourself. This will be available for all PS3 owners to download in next week's update.
Having nothing to do with the comics or upcoming movie, Young Thor manages to be a fairly interesting, rather entertaining game. A 2.5D side-scrolling brawler, this Playstation Mini offers simple-yet-fun action for a mere $5. Containing a leveling system that goes up to 99, 50 in-game achievements, and multiple difficulty settings, Young Thor has more than enough content to get your money's worth out of it.
In addition to those both, this week brings the fourth chapter of Sam and Max: The Devil's Playhouse. This is the second-to-last episode of the season, and is only available in the full-season bundle.
In downloadable content, the biggest item new to the store is the second set of Marvel Comics costumes for Little Big Planet. Included in this round are Thor, Elektra, The Human Torch, Spider-Man, and Ghost Rider. These are available as a bundle for $5.99, or individually for $1.99 each.
So, faithful readers, are you planning on buying anything this week?