Starcraft 2 Beta Servers Back Online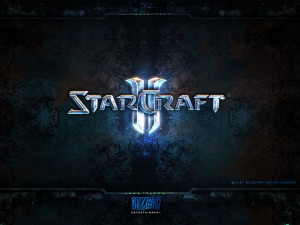 After a torturous few weeks of maintenance downtime, Blizzard brought the Starcraft 2 Beta servers back online today. Anyone who had access to the beta should be able to log in and start playing after downloading a new patch. Of note, all stats and achievements from earlier in the testing have been wiped.
There are a few changes noticeable right away when logging in. First, the basic portraits that everyone starts with have been once again changed. There are two male and two female, all Terrans. All other portraits still have to be unlocked, and none of those seem to have changed. They have added some other portraits with interesting requirements, such as one for winning a Free-For-All custom game against seven Insane-level A.I. opponents. The biggest news in this section is that there are a number of new portraits showing off new characters for this sequel. The most notable additions are two portraits that clearly depict Zerg-Protoss hybrids, something I've been dying to see for around 12 years.
All game modes are available to play, from 1v1 to 4v4 and Free-For-All. Custom maps made in the Map Editor can be played, and a listing of the most popular ones is available when you choose to create a Custom Game.
No mention has been made of how long the servers will be up, but with the full retail game being released in just under 3 weeks, it can't be that long.
UPDATE: It looks like the servers will be up until July 19th, one week before the retail release. SOURCE