PSN Tuesday – June 29, Miscellany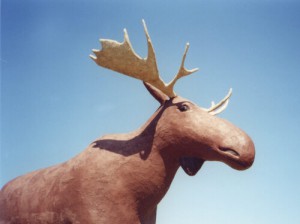 It would be hard for the regular update to compare to the arrival of Playstation Plus. My previous post covered the content that was released last night, though, so there's no reason to rehash that. Go read it. It's no problem, I'll wait. Now that that's done, it's the day after, and new things are… new.
The lone new demo available for the PS3 is LEGO Harry Potter: Years 1-4. If you count the Complete Saga re-release of LEGO Star Wars, this is the seventh Lego adaptation to be made, and it follows the same formula set by the others. The game follows the story of the source material, while allowing you to explore and play in Hogwarts and injecting Lego-based humor at every turn.
Rock Band is dead to me this week. After last week's Miley Cyrus pack, Harmonix has now dropped a steaming pile of Nickelback upon the masses. I maintain hope for next week.
The final costume pack for Super Street Fighter IV is now available to everyone, after having been free for those who pre-ordered the game. Those who haven't bought any of the costumes will be rewarded next month, when Capcom will be releasing a bundle containing every additional costume for SSF4 at an unspecified price that should be well below the cost of each individual pack.
For PSP owners, today marks the release of Hot Shots Tennis: Get a Grip as both a download and UMD for just $19.99. Unlike previous entries in the series, Get a Grip has you exploring various locales in a RPG-like manner, finding opponents who have lost their love for tennis. Only you can defeat them and reignite their passion for the game. Once you've found said opponents, gameplay is the same great fun as previous Hot Shots titles, being accessible to all while still fairly deep for longtime fans.
The full list of content can be found here. Will you, faithful readers, be buying anything this week?