Playstation Plus Launches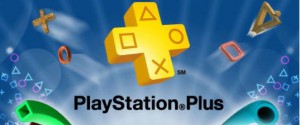 June has come and gone, but not before ushering in a new age for the Playstation Network. Last night, PS3 consoles across the country told their owners that firmware update 3.40 was available, bringing with it the long-anticipated Playstation Plus service, as well as a few other exciting new features. Plus subscriptions cost $49.99 for a year or $17.99 for a three-month period. As an incentive to go in for a year, Sony are giving an additional 3 months free to those who take the plunge. The content available at launch is an interesting mix of games and DLC. One of the big features of Plus are Full-Game Trials, allowing users to download and play a full retail game for a limited time, usually one hour. Conveniently enough, any save games or trophies from these trials can be carried over if you choose to purchase the full game. The first game to receive this treatment is inFamous, a PS3-exclusive sandbox action title made by Sucker Punch, of Sly Cooper fame. Unexpectedly, in addition to the trial, the full version of inFamous is available for anyone (Plus or not) to buy for $29.99 on the PSN as of last night. There has been no word on whether or not this will be standard for games which are given trials.
But wait, there's more.
In addition to the shiny, golden plus sign next to your account name, there's a boatload of free content on the store for Plus subscribers. Most of this was already available to buy, but it certainly goes a long way towards making up the subscription cost if you didn't already have it. The highlight of it all is WipeOut HD, the PS3-exclusive futuristic racing title. This long-running franchise has seen iterations on every Sony console since the first came out for the original Playstation in 1995. Costing $19.99 for non-subscribers, WipeOut alone makes up for almost half of the cost of the Plus subscription. Combine that with the free Qore subscription that comes with Plus, which otherwise costs $24.99, and the service has essentially paid for itself.
On top of the free content, there are also discounts to be had for Plus subscribers. A quartet of Midway-developed arcade classics saw their prices halved: Gauntlet II, Rampage, Rampart, and Mortal Kombat II. The most notable discount, however, is on the freshly released DLC for PSN-exclusive Fat Princess, the Fat Roles Expansion. Adding giants, ninjas, and pirates as playable classes in addition to four new maps, this expansion costs $4.99 for the masses and $3.99 for Plus subscribers.
Not content to release a firmware update just so that users have a new way to give Sony money, the other features in PS3 version 3.40 are completely free. The best of the lot is the video editor, found at the top of the "Video" column on the XMB. This provides simple tools to edit and upload videos to either YouTube or Facebook. Speaking of Facebook, the social network's integration on the PS3 received a massive boost. Previously, your console would just post to your wall, telling everyone what trophy you unlocked or item you bought on the PSN. Now, it displays your full PSN profile on your Facebook page, as well as showing a list of your friends' PSN IDs. The last big new feature is the Photo Gallery. Users can now browse and upload photos from either Facebook or Picasa, along with the ability to print from said galleries through the PS3.