Peter Jackson in talks to return to Middle Earth with Hobbit Films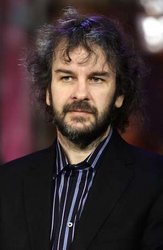 And nerds across the world begin holding their collective breath.
According to THR's Heat Vision Blog, Peter Jackson is in talks to direct the Hobbit films after Guillermo del Toro left production, citing issues with the slowness of production. These may have to be worked out if they want Jackson to direct, as he'd want to fast track them for 2012 and 2013, but apparently insiders are convinced things may work out.
The issues lie mainly with MGM, which is having difficulties but owns the rights to the Hobbit name. Any significant delay would be enough to push Jackson away, and it would be unlikely he'd return as the director is working on other projects.