PSN Tuesday – June 22, He's the Fastest Thing Alive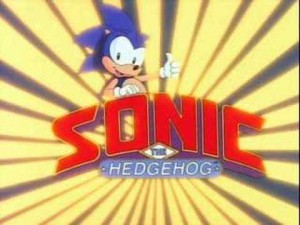 It's another slow week on the Playstation Network, with World Cup themes and avatars making up a majority of the new content. There are 32 different Little Big Planet World Cup Avatars all available for $0.49 each, and 22 different World Cup Dynamic Themes available for $1.99 each. The LBP Avatars contain one for each nation present in the opening round of the finals. No explanation has been given as to why Algeria, Cameroon, Chile, Cote d'Ivoire, Ghana, Honduras, North Korea, Nigeria, Slovakia, and Uruguay were left out of the selection of Dynamic Themes.
The biggest news of the week, as far as the PSN is concerned, is Sonic the Hedgehog's 19th Birthday. This has brought a massive sale on all Sonic-related content on the store, which is mostly various DLC. The only standalone games in the sale are the PSP Sonic Rivals series, with the best deal being the both of them in a bundle for $17.99. Individually, the first has been marked down to $10.99 and the sequel is now $13.99. Most of the DLC serves as a reminder of why Sega is returning Sonic 4 to the series' roots. Add-ons for the unimpressive Sonic Unleashed, the even worse 2006 Sonic the Hedgehog, and the surprisingly decent Sonic and Sega All-Stars Racing have all had their prices reduced.
In content new to the store, this week's new Rock Band content is… five tracks from Miley Cyrus for $1.99 each. Thankfully the Rock Band Network tries to redeem the title by putting up Jonathan Coulton's "Creepy Doll" for $1.99, and Flogging Molly's "Requiem for a Dying Song" for $0.99. Another musical addition to the store is a bundle containing the soundtrack and a Dynamic Theme from the gorgeous PSN-exclusive Flower.
Other highlights include a free co-op mission pack for Red Dead Redemption, more additional costumes for Super Street Fighter IV, and free PS3-exclusive Helghast characters for Lost Planet 2.