Eyes on E3: Nintendo
It has been said around the internet that Nintendo "won" E3, so it seems silly for us at GoA to recap everything already said. However, we did lack in the Nintendo Department regarding e3 this year. Last year Nintendo let us down. Their presentation was lackluster at best, so this year, they needed to prove they weren't just coasting, they needed to show us that they were still capable of being competitive. So, now that I've finally had the chance to catch up with E3, let me tell you what has me super excited about the coming year for Nintendo:
Kid Icarus: Uprising A new Kid Icarus. Any one of my peers will be able to tell you how exciting this is.Kid Icarus was a non-conventional platformer by Metroid creator Gunpei Yokoi. It was released in America in 1987, and, besides a follow up on the Gameboy, hasn't been heard of since — which is odd for popular games by Nintendo. So, some of us, who didn't even know there was a sequel on the Gameboy, have been waiting 23 years for a sequel. Brilliant marketing strategy? Maybe.
Legend of Zelda: Skyward Sword A new Legend of Zelda, while nothing… er… new… is still always exciting, at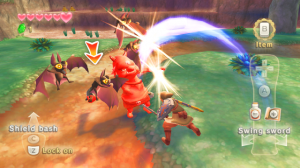 least to me (it's very probably my favorite video game franchise). I'm excited to see if the Wii Motion Plus will live up to everything it needs to live up to for this game, but I'm also thrilled for the level of in-depth play that will create. I know plenty of gamers are against the idea of moving around like an idiot when playing a game, but not me! I will relish the verisimilitude of it all. I know many people complain that the story line is always the same. I am completely okay with this because I know that with each new Zelda game, I can expect something new and awesome.  Also, from what I can tell from the trailer, I really like how the kind of water-color art style. 
3DS: I can't even begin to tell you how excited I am for a 3D game system that doesn't require uncomfortable (and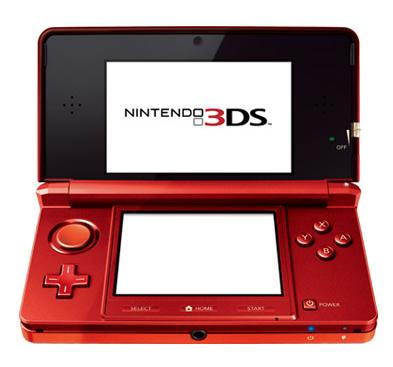 stupid) glasses, and how -.- I am that I just received a DSi for Christmas. Though there's not much video or images to look at regarding how the 3DS will work, what we do know is that the list of games for this system is awesome, such as Legend of Zelda: Ocarina of Time, a Final Fantasy, Animal Crossing, Kid Icarus: Uprising, Kingdom Hearts, and Metal Gear Solid: Snake Eater (among others). It is not the "popping out at your face" kind of 3D, I should mention, but more like a holographic card — it adds depth to the image.
I know this will disappoint some people, but I am in favor of this: this third dimension can be used to implement interesting puzzles, and news ways to play, where as the other form of 3D serves to look very pretty, but I feel is more gimmicky than anything.
There are tons of other games to look froward to as well, so you should check out Nintendo's E3 site for Metroid, Donkey Kong, Pokemon, and others, as well as interviews.