Michael Fassbender in talks to play Magneto in X-Men:First Class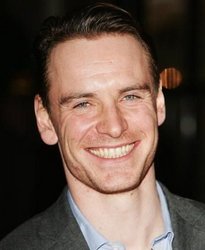 The master of magnetism is in the Xavier institute.
According to THR's Heat Vision Blog, it appears that Michael Fassbender (Inglourious Basterds, Centurion) is now in negotiations to play Magneto in the upcoming X-Men:First Class for Matthew Vaughn and Fox. The actor was also being courted to play a villain in the Spider-Man reboot for Columbia, and it is unclear why he's leaning toward the mutant route.
The film, which will begin filming in London in August, cast James McAvoy (Wanted) earlier this month as Professor Xavier, and had been reading quite a few actors for the part of his friend/nemesis before choosing Fassbender.
X-Men: First Class opens June 3 2011.