The Wibbly-Wobbly Timey-Wimey Watchlist: The 2010 BAFTA Television Awards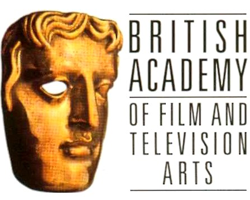 Doesn't matter how much of an Anglophile you consider yourself to be; you, like myself, are still likely bewildered by many of the names and titles on this year's list of BAFTA TV nominations. (Perhaps they and BBC America have slightly different standards?) And like me, you likely can't take an interest in any sort of awards ceremony where you can't place at least two of the names in each category.
Here, then, class, is your BAFTA TV Awards primer — or, at least, the major categories. Are you sitting comfortably? Then I'll begin.
Best Actor
Best Actress
Best Supporting Actor
Best Supporting Actress
Entertainment Performance
Female Performance in a Comedy Role
Male Performance in a Comedy Role
For the rest of the nominees — and there are plenty — check out the official BAFTA website.
The 2010 BAFTA Television Awards ceremony airs this Sunday at 9 PM on BBC1, hosted by Graham Norton.  Maybe the Doctor will pop onscreen and interrupt him.